Bitcoin Cash was spotted breaching the 90-days high at $398, a few days ago. With many ups and downs, the BCH price is now dealing around $335. The possibility of upsurge is still intact and in the upcoming days, the currency price would be spotted recovering. The first quarter of the year is anticipated to bring hefty improvement. The traders interested in the coin can dig-in with a high prospect of profit.
BCH Price Analysis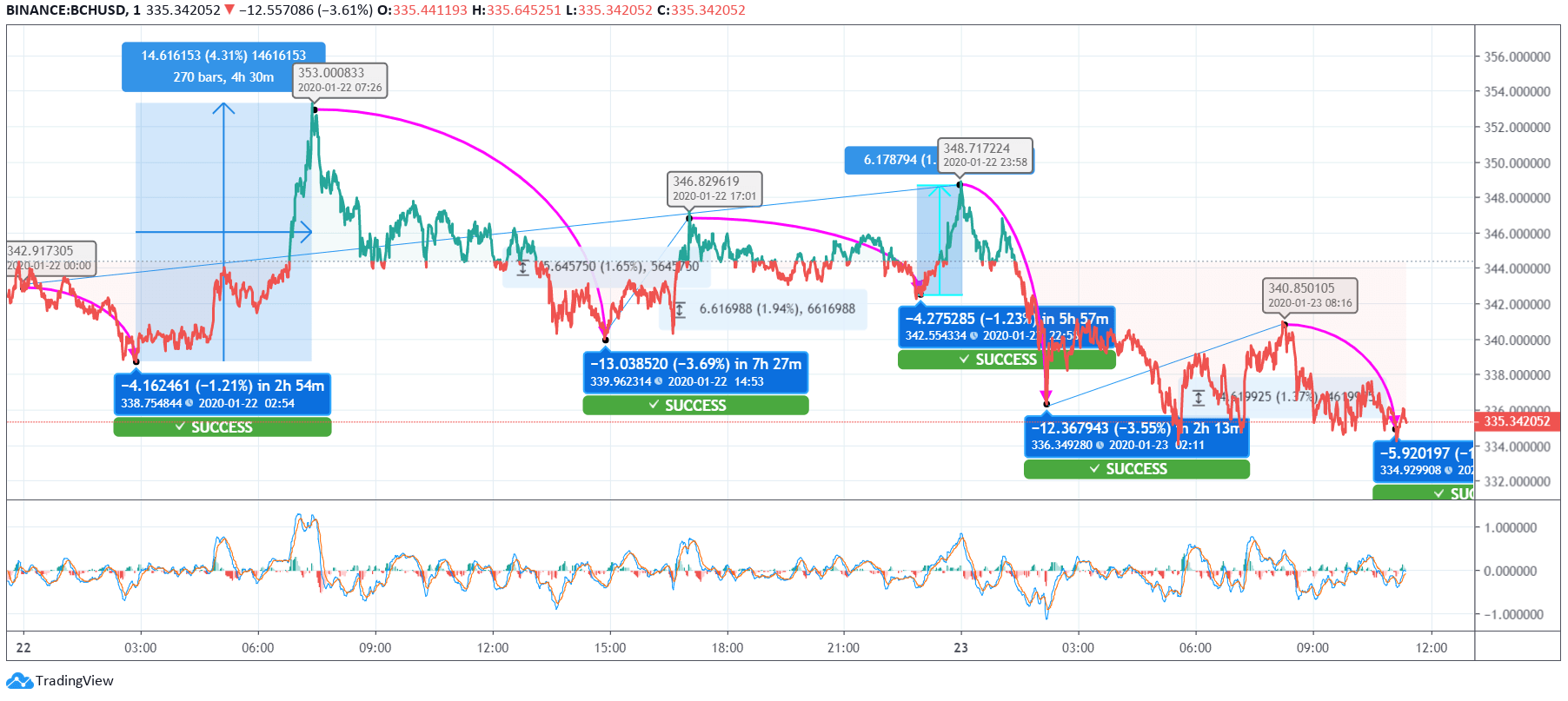 Yesterday, Bitcoin Cash price moved from $342 to $338 by 1.21%. Then, in the next 4 hours, the price improved and touched $353 from $338. There was another pullback pressure that took BCH price to $339 by 3.39% drop. The coin tried to recover again, and the price increased to $346.82 by 1.94%. The coin slipped to $342 by 1.23%. The closing hour reflected a price recovery of 1.23%. The coin closed the day at $348.71. The intraday movement of Bitcoin Cash reflected a 1.65% escalation in the price. Today, the currency touched $336 at 02:11 UTC. In the next 6 hours, the price improved, and the coin touched $340 mark by 1.37% hike.
MACD indicator indicates the coin may trade upwards as the MACD line has recently crossed the signal line. There is an anticipation of upcoming price recovery. The coin is currently trading towards the next support level $333. However, the trend is likely to improve.
R1: 352.95, R2: 358.68, R3: 365.34
S1: 340.56, S2: 333.9, S3: 328.17