Chainlink exhibited astounding improvement in the price over the last 30 days. In the last few days of January, the currency was trading with sluggish movement. However, the February month brought the required momentum and the price was seen breaking records. LINK coin has built a good reputation over the years. The coming period is anticipated to be great. The investors can dig in with a high prospect of profit.
Chainlink Price Analysis
LINK coin price was trading at $2.71 on January 21 with movement being downside, and in the next four days, the price dropped to $2.38 by 12.20%. After this price drop, Chainlink reflects a steady upward movement, and the price touched $2.91 on January 30. Then, the coin traded in a similar range till the closing of January. The month closed at $2.84.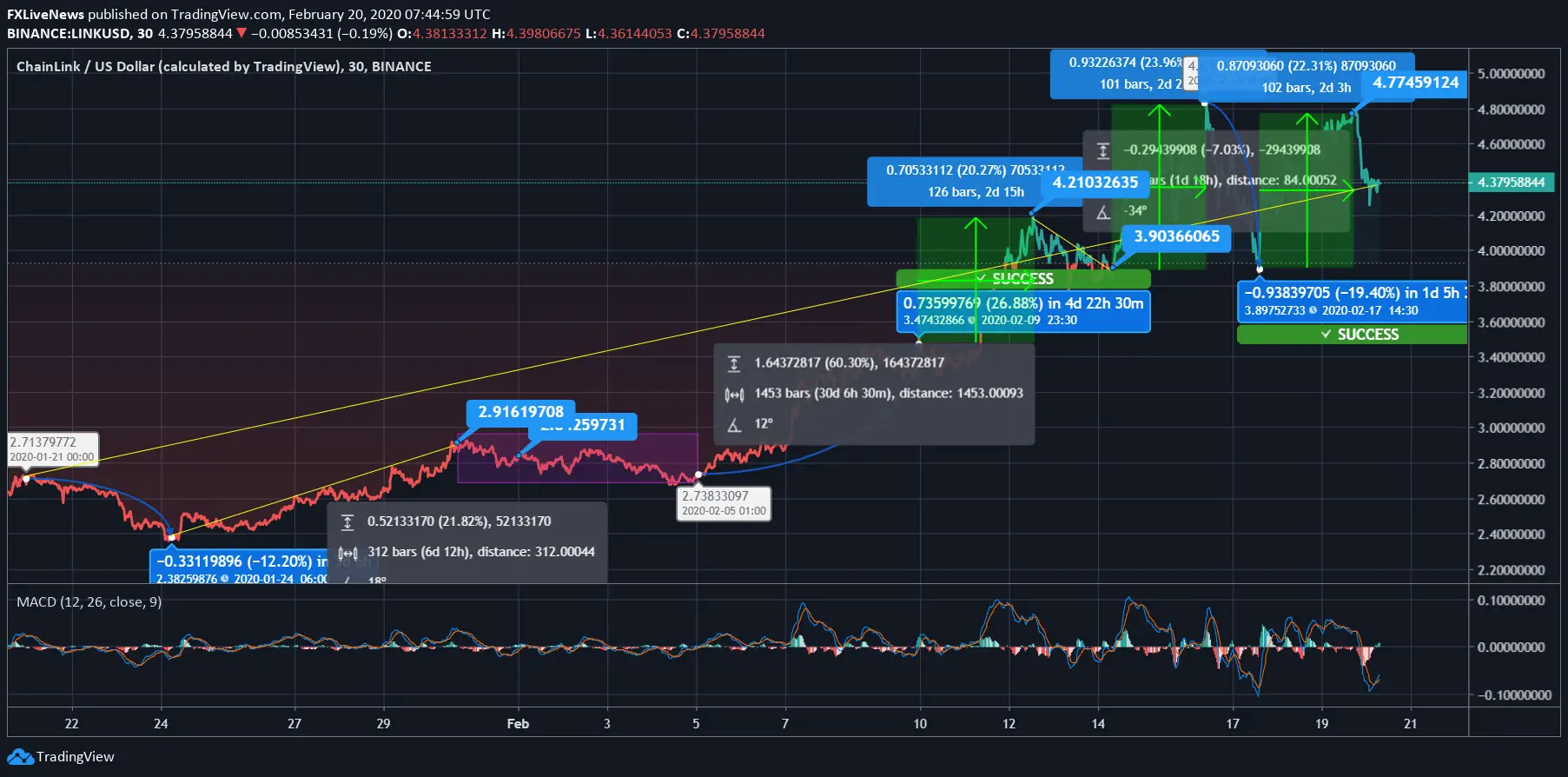 The level was maintained until the opening period of February. The upward movement began from February 05 and the coin reached $3.47 after four days. The upsurge continued and the price was at $4.21 on February 13. After a slight plunge, the Chainlink price escalated to $4.8 on February 16. Later, the currency dropped to $3.89 by February 17. LINK price recovered again and touched $4.77. The month-long movement is reflecting a 60% upsurge in the price.
The current price of the Chainlink is $4.37. It is relatively near to the immediate support level at $4.23 than the immediate resistance level at $4.69. The coin might breach the immediate support level at $4.23 in the coming hours.
Resistance & Support Levels
R1: $4.69, R2: $4.99 and R3: $5.15
S1: $4.23, S2: $4.07 and S3: $3.77