Dash (DASH) reflected strong bearish influence in yesterday's movement. The drop was massive, but the entire market was spotted making second guesses about the improvement. And at the time of writing this analysis, the currency has marked a slight upward move. If the same momentum persists, it will help the coin to recover from the weeklong drop. Dash is likely to be good for the long-term traders.
DASH Price Analysis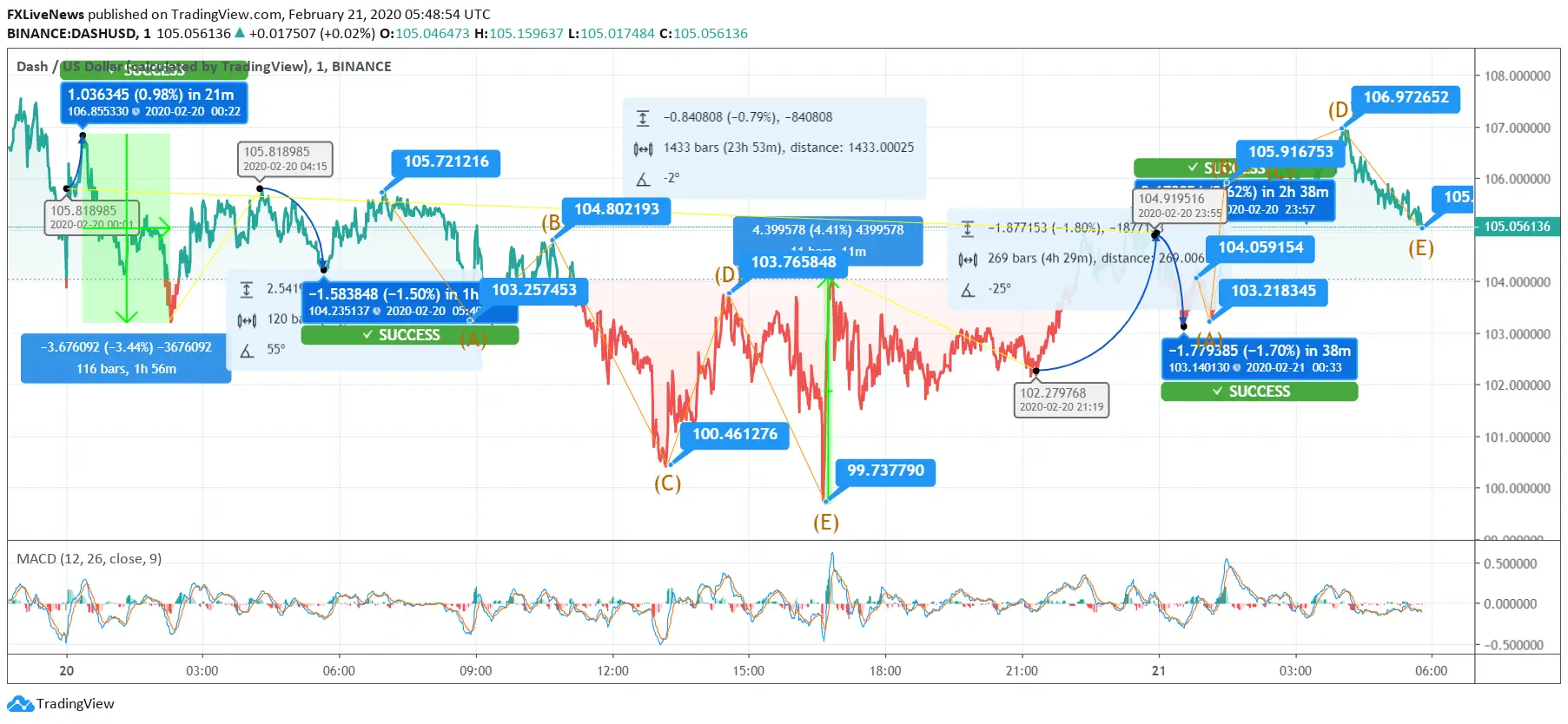 Yesterday, DASH coin was trading at $105, and in the 30 minutes, it escalated to $106.85. Then, the currency faced steep fall and the price touched $103 but it improved again and reached $105.81 at 04:15 UTC. From this price point, the coin dropped to $104.23 and again, it managed to recover and touch $105 mark. Later, DASH cryptocurrency exhibited a moderate downtrend with few ups and downs. The price moved to $100 at 13:06 UTC but soon improved to $103. From $103, the price fell to $99.73 but this time it improved immediately with a steep hike and touched $104 by 4.41%. At the time of closing hours, the price dribbled to $102 by 1.80% at 21:19 UTC and then, it recovered to $104.91.
Today, Dash coin price dropped to $103 within the first few hours of opening. With a few ups and downs, the price is spotted improvement. The price counters changed from $104 to $103 and then $105 and at 04:02 UTC, it touched $106 mark. However, the price slipped to $105 at the time of writing.
DASH price seems near the immediate resistance level at $107. The same might get violated in the upcoming hours. The currency might float around the mentioned level for the rest of the day.