Monero (XMR) price has been trading under the strong bullish influence since the starting of 2020. The XMR coin trades moderately till the last days of January but then it started showing strength and moving in the upward range. Monero price has been trading in the range of $57.19 – $86.51 over this time period.
Monero Price Analysis
XMR price has been trading in a lower range till February month begins. The price has been at a low of $57.19 on January 13, and then, it shot up to $70.48 in the next 4 days, showing a hike of 23.27%. The bears continuing in full swing, the price of Monero coin went down to $59.11 on January 24, showing a downward movement of 15.87%. This did not deter the price of XMR from getting back on an upward rally to $74.44 on January 30, the rally being at 25.95%.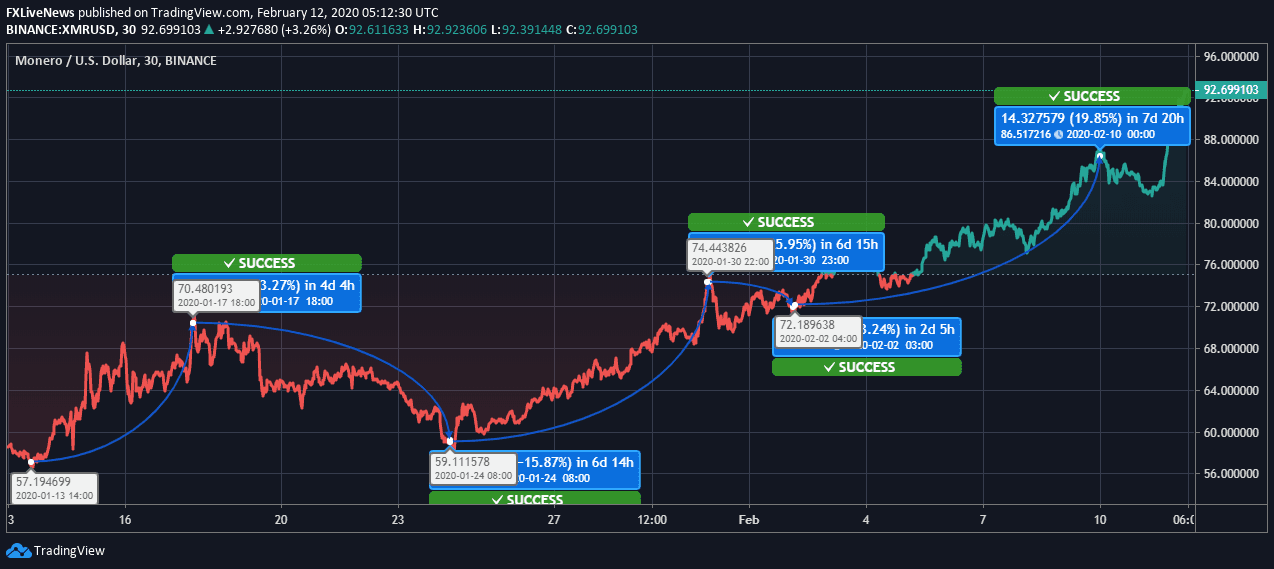 Monero price again faced a marginal drop and fell to $72.18 on February 02 by 3.24%. Then, the currency again managed to recover in the upward range and reached to $86.51 on February 10, showing an upward swing at 19.85%. The current day's price of XMR coin is at a high of $92.69. Analysts anticipate that Monero may cross its crucial resistance $99 soon.
Current investors can continue to hold on to their existing investments, as XMR is expected to go for a stable turn during the year. Day traders can make quick gains even under the current volatile crypto market.