Ethereum prices had seen a lot of price fluctuations since the beginning of the year. With the advent of the bears in July, the situation worsened, and the price of ETH coin went on a continual downhill.
The past 7 days price movements show a mixed price trend with lot of upward and downward price variations. The ETH price has been trading in the range between $178 – $187.
Ethereum Price Analysis
ETH price has been a case of a mixed bag over the past seven days. The coin was at $184.6370 on November 13. On the same day, the price showed an upward variation of 1.50%, and the price reached $187.3461.
On November 14, the price went down to $183.3028; the fall is to the tune of 2.16%. There was a slight upward movement for Ethereum price on November 15 when it reached $185.3488. With the bear pressure looming large over the crypto market, the ETH price fell to $178.8742 on the same day.
After this, the price started showing upward momentum and managed to get back to $182.9559 on November 16 at 2.14%. With minor hiccups continuing, the ETH price again fell to the extent of 1.25% at $180.547 on November 17. Ethereum price is trying hard for recovery, and the price rallied to $185.38857 on the same, rise being 2.68%.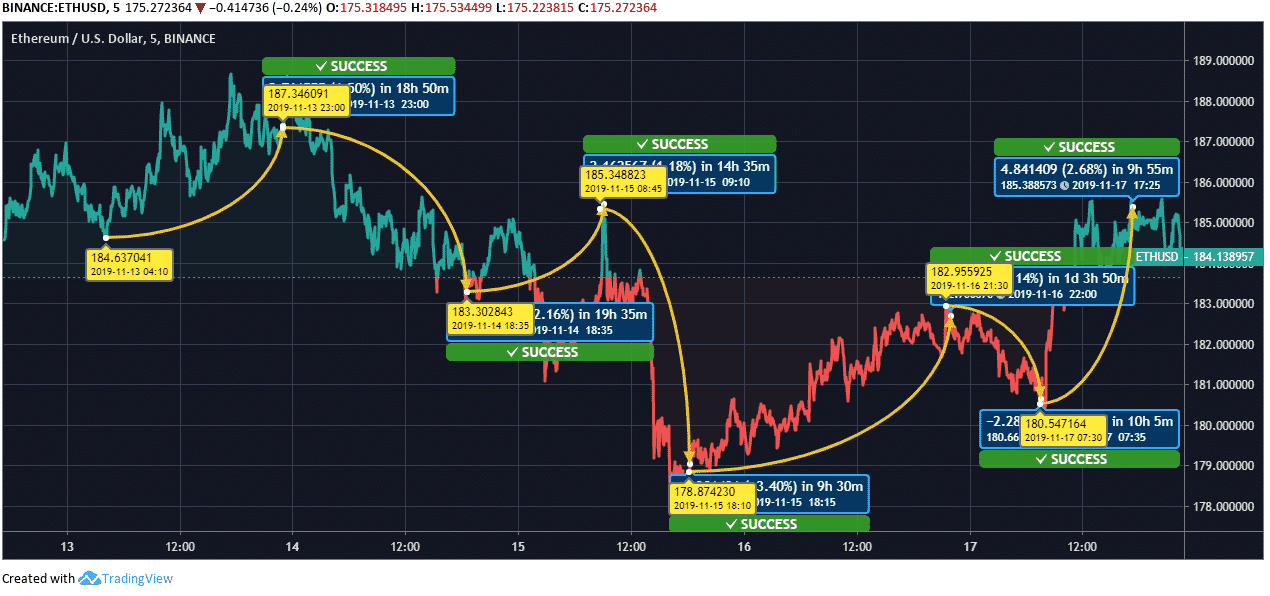 Analysts expect ETH, with its unique feature, to bounce back and show a stable upward momentum soon. Investors should continue to hold on to their current investments from a long-term perspective. Short-term and day traders can make quick gains if they time their investments properly, even in the current crypto market volatility.