EOS has been moving in the upward range at a steady pace since the start of 2020. This should bring in cheers for the investor community. The price has been oscillating in the range of $2 – $4 over the past 30 days proving time and again that it is trying to move away from the bear shadow.
 EOS Price Analysis
The currency has been showing a slow and steady upward momentum over the past 30 days. The price of EOS was at a low of $2.4453 on January 02. It had a recovery to the extent of 19.75% on January 08 at $2.9281. Then, the price slid to $2.7117 on January 10, showing a downward movement of 7.25%.
On January 17, there was an upward rally at $3.9480, the rise being to the extent of 15.75%. Later, the price of EOS coin again went down to $3.4152 on January 24, showing a downward variation at the rate of 13.18%. On January 28, EOS coin again spotted a recovery of 18.28% and the price reached $4.0397.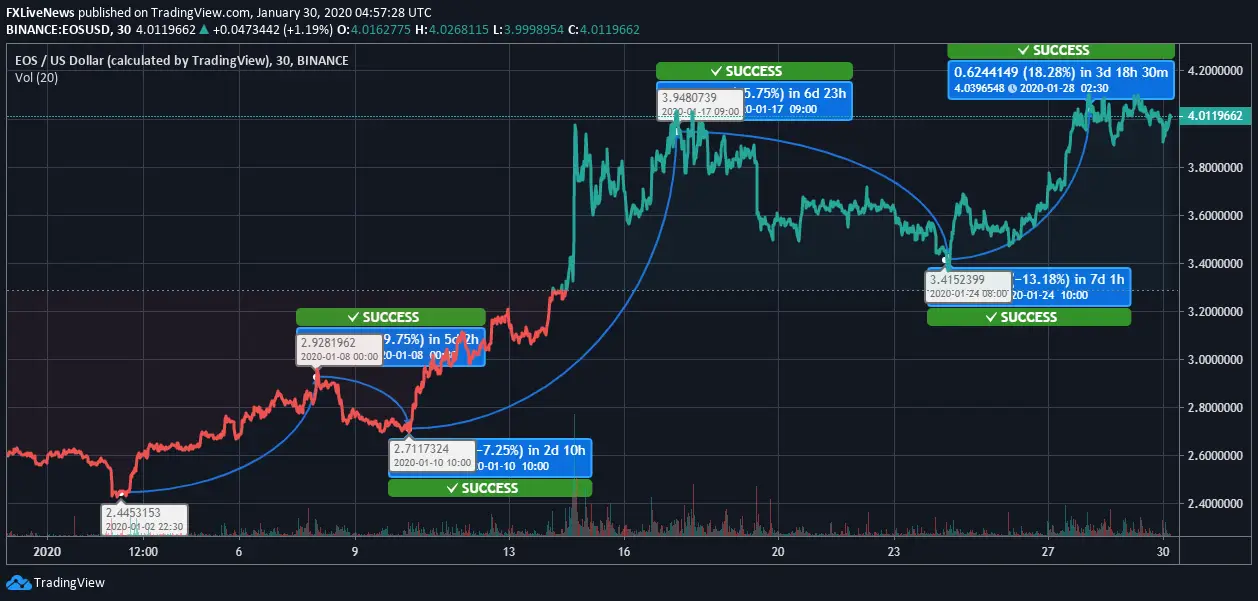 The EOS price is going at a steady upward pace even though the market is still very volatile. Experts consider this as a positive trend and expect the coin to fully get back to its winning ways in the upcoming months.
Investors should show some more patience and wait for the crypto market to show some more stability. Day traders can continue to make decent profits even in the ongoing bearish volatility in the crypto market.