Bitcoin Cash is speculated to have a marvelous future. The traders of the coin have experienced profitable past, and thus they were spotted holding on to the coin during the price crash. There was a strong belief that the BCH price would improve soon. The ongoing month reflected heavy escalation in the first week. The second week began with a moderate regression. Today, the opening period in the intraday chart was reflecting loss.
Bitcoin Cash Price Analysis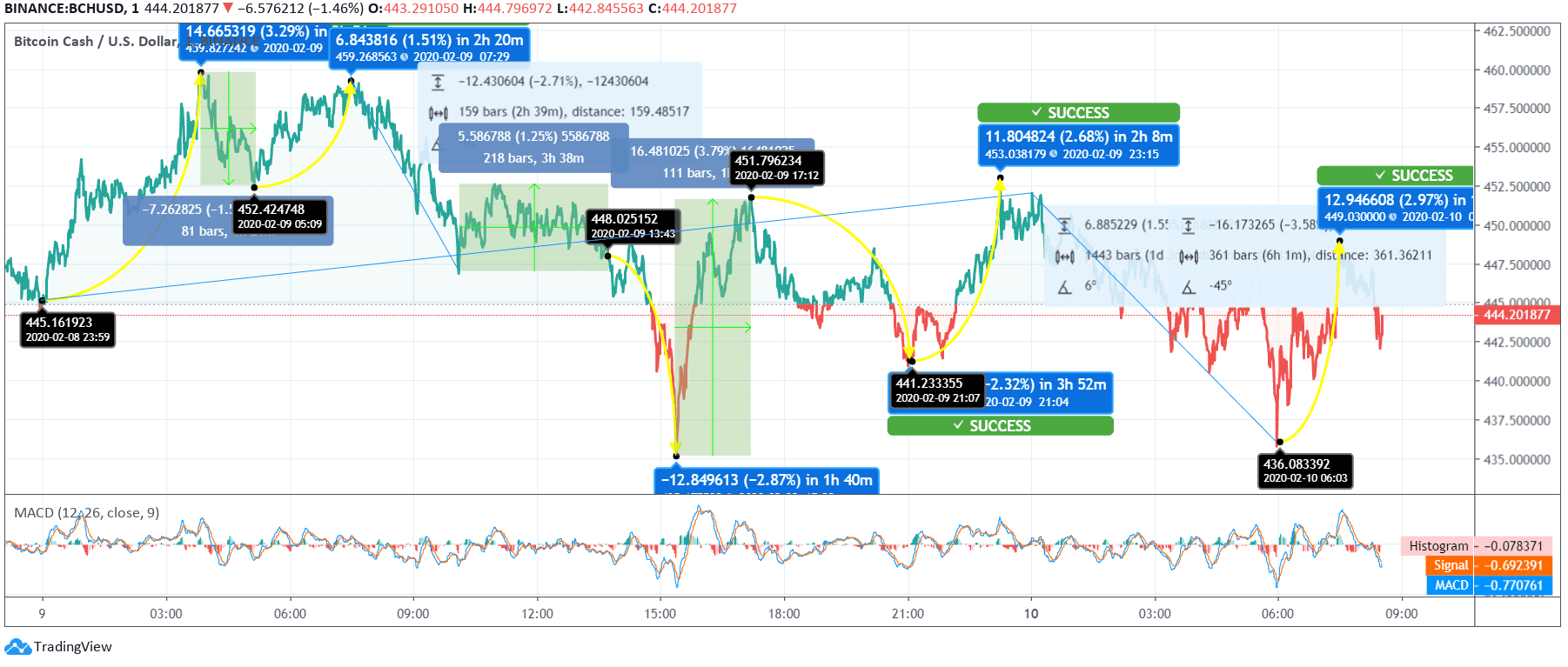 Bitcoin Cash price was dealing at $445.16 on February 10, and from this price point, the currency reflected a steep hike and the price reached $459 by 3.29% in the next 3 hours. Then, the coin slipped to $452.42 by a moderate fall of 1.50% at 05:09 UTC. Later, the currency marked upside movement and surged to $459.26 in the next 2 hours. From this price point, the BCH coin started a downside correction and dropped to $446 by 2.71% and then it was trading around $448 for some time and again fell to $433 by 2.87%. After registering this low, Bitcoin Cash price escalated to $451.79 by 3.79% hike.
The closing hour brought the BCH price to $453. The intraday movement reflected a 1.55% progression. Today, the coin price dropped to $436 from $453 by 3.58% in 6 hours. Later, Bitcoin Cash price recovered to $449 by 2.97% at 07:32 UTC.
The coin is tilted towards the immediate support level at $439. The same is likely to breach in the coming hours.
| | |
| --- | --- |
| Resistance Level | Price |
| R1 | $458.97 |
| R2 | $468.13 |
| R3 | $478.25 |
| Support Level | Price |
| S1 | $439.69 |
| S2 | $429.57 |
| S3 | $420.41 |