EUR/USD experiences a freefall in the intraday as it nosedives as low as 1.077 on the half-hourly chart. The pair is experiencing an intraday extremity after marking a 7-day high at 1.089 in yesterday's trading session. However, Euro experienced a steep dip and closed the trading around 1.082.
The pair has lost steady support from the 50-day and 200-day MA after yesterday's steep rejection and loss of traction in the intraday. With this, the technical indicator assigned has hit the selling zone and rose with a fine rebound, round the press time. If the price of Euro falls even further, we are likely to have a double bottom around 1.076 in the given 7-day duration.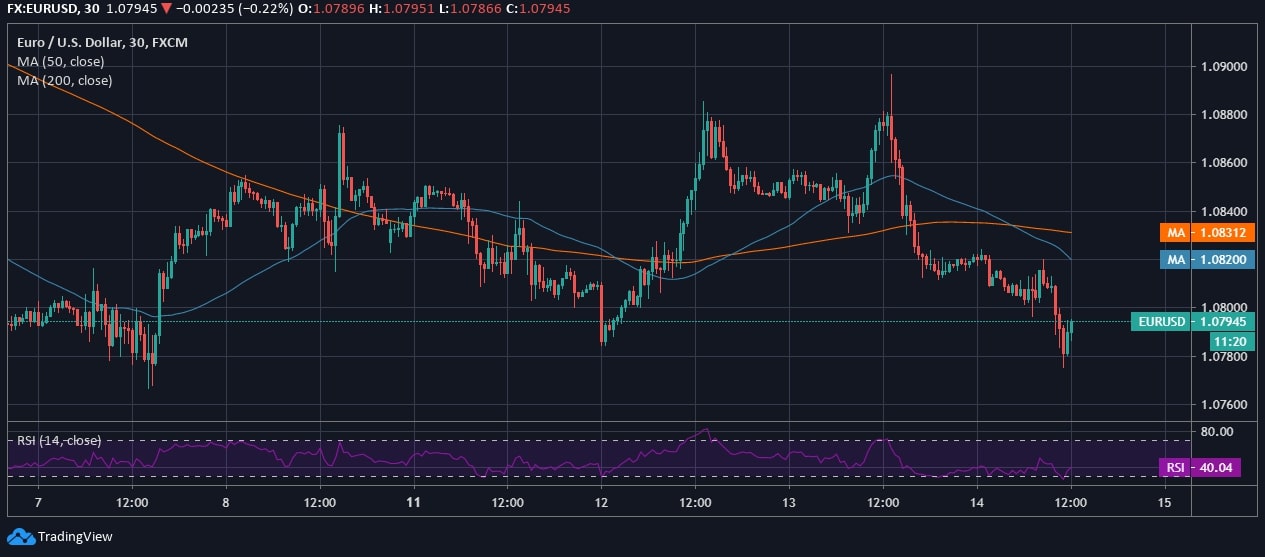 On the half-hourly chart, the Euro is seen weakening against the greenback and has a notable loss of momentum. Towards the second half of the week, the pair is seen losing a substantial percent just like the previous week's fall.
EUR/USD now holds major weekly support at 1.078 as the US Dollar strengthens against the Euro. Moreover, the main currency appears weaker because of the growing number of Coronavirus cases amidst the few relaxations given in the lockdown.
The major support to watch out for lies at 1.0780 and the major resistance lies at 1.082, which happens to be the current day's low and yesterday's closing price, respectively.