EUR/USD rebounded from an intraday low of 1.07 to trade at 1.084, at the press time. However, it fails to regain 50-day and 200-day MA support as the price still oscillates below 1.085 trading zone. On the lower end, the immediate and weekly support lies at 1.072, and the monthly support awaits at 1.063, which last happened during the global market crash in the month of March when the Coronavirus Outbreak was taking the toll across the globe.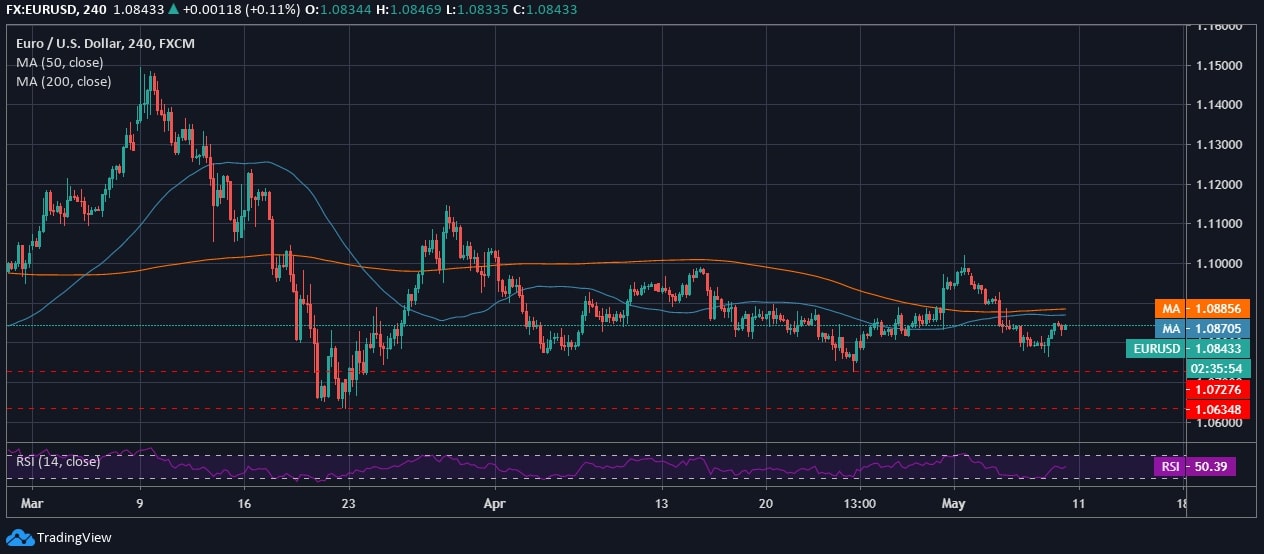 On the 4-hourly chart, Euro is giving consecutive lower highs due to lack of traction and recently lost support in the intraday against the US Dollar. The near-term resistance lies at 1.09, which can much of an intraday target if the pair continues with the gaining momentum and draws a winning streak as compared to the previous week's trend.
With the relaxation given amidst the lockdown due to the Pandemic, US Dollar is gaining its charm back, yet the economy is still away from even a moderate recovery. The technicals draw an intraday relief as the RSI rise from the selling zone and are currently at 50.39.