In the constantly evolving and developing the world of cryptocurrencies, "limit" is a word that fails to fix in its bracket. The digital currency arena, which was once considered to be unproductive, has proven its mettle with time and has been successful in establishing itself as the unprecedented star of the new-age tech industry.
With the growing popularity amongst masses, cryptocurrencies have seen a new phase of development that focused on making this new-age technology a user-friendly option for customers worldwide. The launch of cryptocurrency ATMs played an important role in bringing a revolution in the digital money space.
According to the latest data charts and statistics from Coin ATM Radar, there are a total of 6000 Bitcoin ATMs in the world. Though this number might appear insignificant to many but for an industry as new as cryptocurrencies, the figures are quite appealing and pointing towards a promising future of the industry.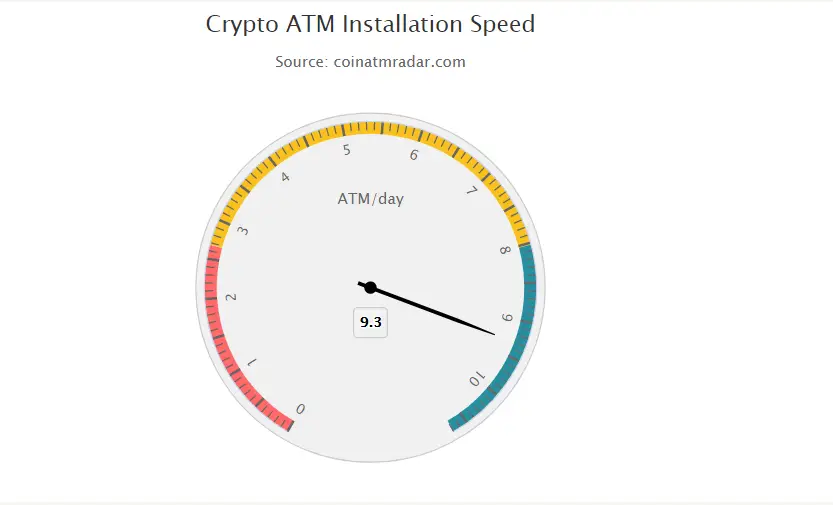 Interestingly, the United States of America leads the chart, which showcased the distribution of crypto ATMs installed in various countries and continents. The U.S holds a majority of 65.4% of the total number of ATMs.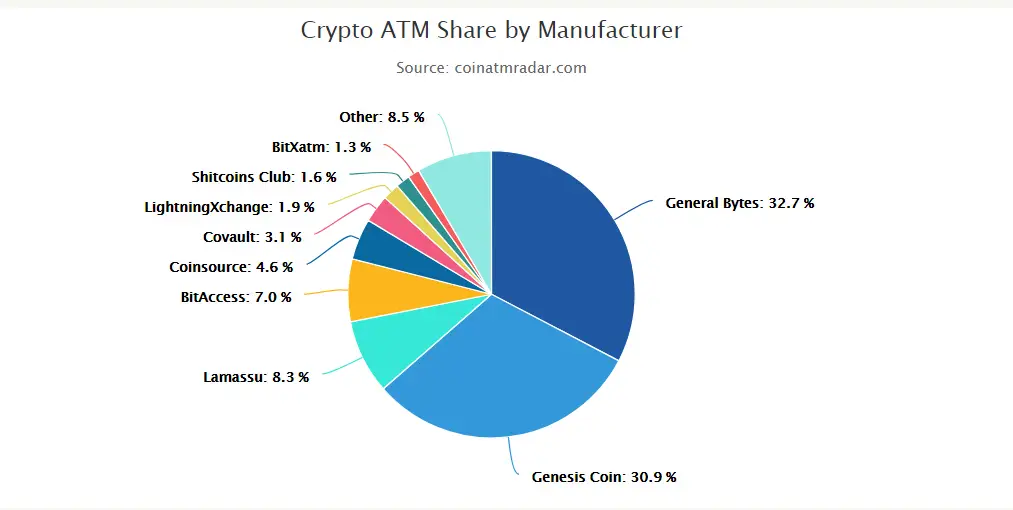 An informative chart from Coin ATM Radar on the speed of installation of crypto ATMs disclosed that 9.3 crypto ATMs are installed on a daily basis. The figures are calculated on the basis of data collected for last 60 days, and the speed of installation is calculated on the basis of last 7 days. The chart concerning the number of cryptocurrency ATMs installed by manufacturing units revealed that the maximum number of machines was installed by General Bytes, which had a share of 32.7%.

A chart showing the number of bitcoin ATM machines being set up by the top tier operators was also released. The figures showcased that the top 10 operators run 2471 crypto ATMs, which amounts to 41.2%. There exist 549 other operators who manage 3532 crypto ATMs, which resorts to 58.8% share.