GBP/USD took a candlestick above 1.195 in yesterday's session after a week of downward correction wherein, the pair hit the lowest at 1.140. Since the start of the trading session today, the trend of the Great Britain Pound against the greenback appears flat. The Pound is experienced a bearish volatile move as the US Dollar turning up to be the most demanded avenue due to the ongoing assumptions about liquidity crunch amid the global crisis.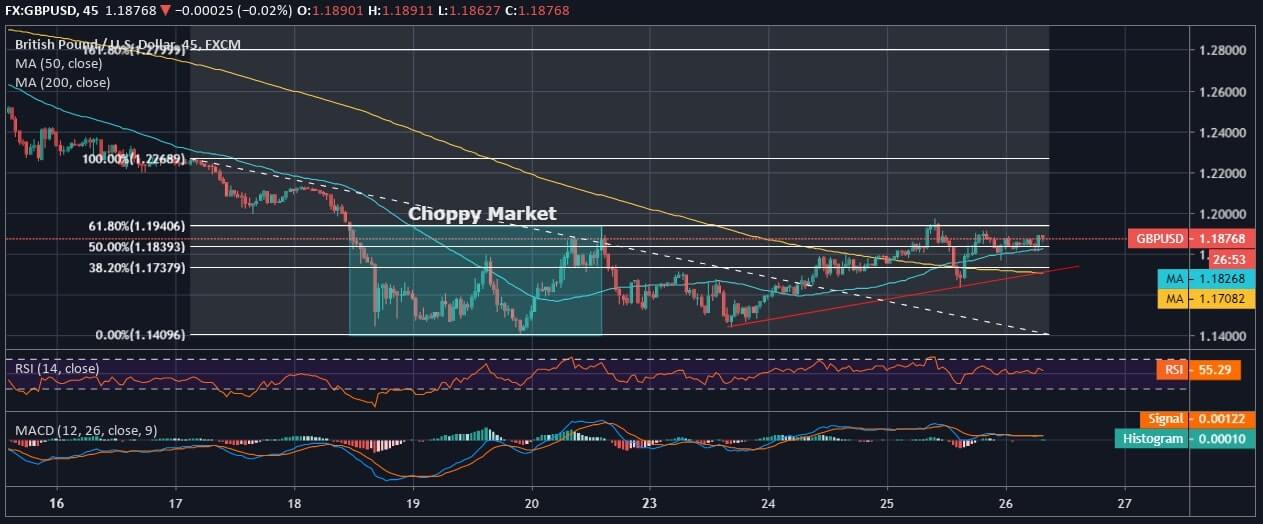 Analyzing the above GBP/USD trend over the past 7 days, we see that the Pound is losing the traction against the American Dollar as the Wall Street's equity market ramps up. Although, the pair is seen drawing a slight uptrend until it is hit by another volatile move, which is likely to lead to a price accumulation or a choppy market. The pair was a prey of a choppy market around the previous week's end when it tested the support around 1.4096.
However, GBP is likely to be volatile as the current momentum in the choppy market and a further break below 1.1400 I likely to hit the bearish zone. Having said this, a further break happens to hold the least probability as the pair retains support from the 50-day and 200-day daily MA. A daily movement amidst the said market with continuous oscillations is an acceptable change as per the current economic crash of the forex market.
The technicals appear quite subtle as the RSI remains grounded at 55 and holds no extremities for the currency with a price accumulation and a flat movement of the pair as confirmed by the MACD.